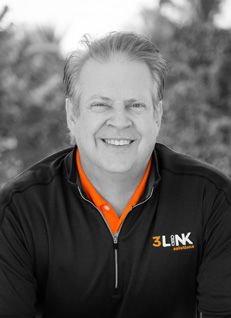 Joel Gremillion – Client Relationship Executive, Workday Services
Joel Gremillion brings more than twenty (20) years' experience in sales, technology and operations to his role as Client Relationship Executive, Workday Services for Three Link Solutions. 
Prior to joining Three Link Solutions, Joel was Enterprise Sales Executive for AppLearn, a digital adoption platform that delivers high user adoption of enterprise software applications such as Workday, SAP Success Factors, Cornerstone on Demand and Salesforce. Prior to AppLearn, Joel served more than five (5) years in a number of roles, including  Regional Vice President for a Workday Ecosystem Partner. 
Previous experience for Joel also includes more than six (6) years' experience with Oracle in various roles focused on business intelligence, evangelization and analytics' sales; as well as ten (10) years' experience with Cognos Corporation in various roles including Regional Technical Lead and Senior Solutions Architect. 
A "technical wizard" who believes in the power of technology, data and transformation, Joel is dedicated to serving as a true consulting partner with Three Link Solutions' clients and helping them solve their individual business needs.