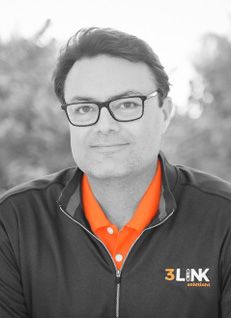 Brent Wampler – Client Relationship Executive, Workday Services
Brent Wampler brings a unique perspective as a previous Workday client and partner to his current role as Client Relationship Executive, Workday Services for Three Link Solutions.  
Previously, Brent served as Senior Vice President, Business Development for a leading Workday ecosystem partner and was responsible for driving organic growth as well as partnerships and alliances throughout his tenure. Prior to that role, Brent served as Vice President of Marketing for Flex, a Dell supplier, where he gained critical Workday experience as a hands-on user himself.
Prior experience for Brent also includes more than fifteen (15) years of leadership experience with Dell in various operations and marketing roles. 
Brent is passionate about connecting customers, partners and professionals within the Workday ecosystem – and this passion drew him to Three Link Solutions. He believes the company is in a unique position to deliver on its customer's needs but in an innovative and economic way.