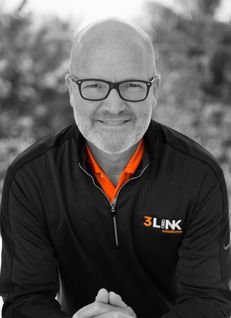 Greg Knowlton – Founding Partner, Workday Services
Greg Knowlton brings more than twenty-five years' of leadership experience in human resources, operations, financial management and change management to his role as Founding Partner for Three Link Solutions.
Prior to founding Three Link Solutions in 2017, Greg served as Senior Vice President of Workday Global BPaaS Operations for a hypergrowth Workday Ecosystem Partner. In that role, he was responsible for global customer outsourcing operations and delivery of high quality payroll, benefit and application management outsourcing services to more than 400 Workday technology clients by building out an innovative business process as a service (BPaaS) delivery model. Greg's time at the Workday Partner fueled his love of the Workday ecosystem and his belief in the quality and depth of talent in its workforce.
Previously, Greg also served as Senior Vice President, Senior Change Manager for leading national bank. During his 7-year tenure, Greg was responsible for the end to end delivery of key strategic initiatives within the Home Loans Servicing portfolio, successfully merging people, processes and technology into the Legacy Asset Servicing and Home Loans Servicing divisions with an oversight of project finances, issue escalation and resolution, and management of project progress and data integrity.
Greg co-founded Three Link Solutions on the belief that a chain is only as strong as its weakest link, and that his company's role is to serve as that critical connector between a Workday customer and exceptional Workday professionals. Three Link Solutions exists to help customer's fully maximize the long term value of their Workday investment.
An avid explorer, Greg has visited 23 countries and 4 continents over the last five years.